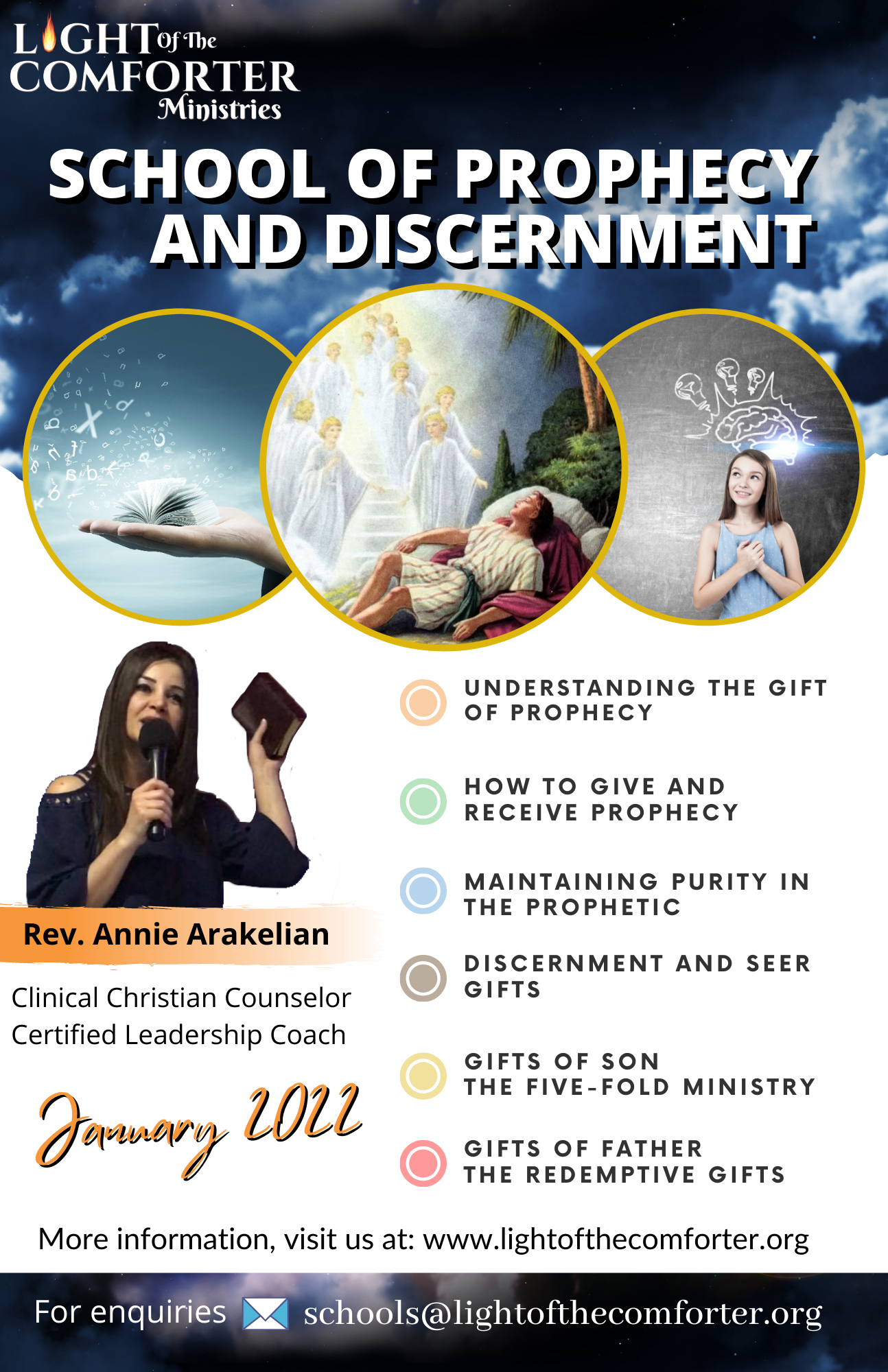 We have been receiving so many encouraging testimonies from our first School of Prophetic Ministry! Students have been experiencing the strong presence of God and getting impartation/activation of spiritual gifts.
If you're interested in understanding how and what God is speaking to you, we invite you to join us for School 2, the School of Prophecy & Discernment. You will get more confident in using your prophetic gifts as you have a safe place to practice.
More information can be found in the below flyer and website. You don't need to have taken School 1 to join us for School 2.
First day of class: 
Monday
, 
January 17th, 2022
Meeting times: Mondays , 6:30-9pmEST
Course description:
# of sessions: Still being determined
Cost: Still being determined
If you are interested in this school, please fill out the application form here, and the cost information will be shared when it is available.
Join Today