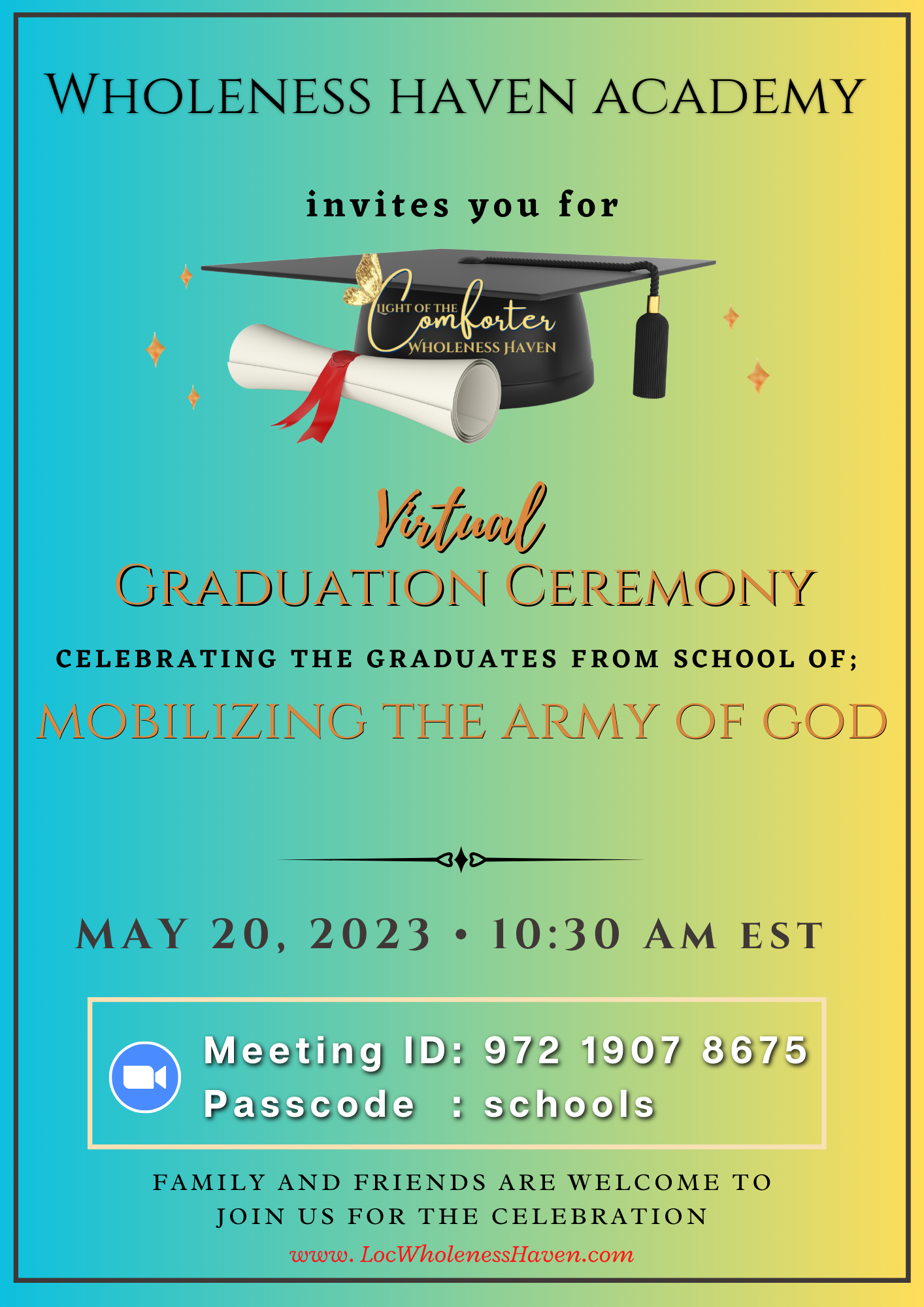 We are opening the graduation ceremony of our Certification School students up to the public! Completing our was such a HUGE accomplishment that we don't take lightly, so we are inviting family, friends, and supporters of the graduates come take part in the ceremony on May 20th at 10:30amEST.
We had 27 students joining us initially, serving as pastors, evangelists, missionaries, deliverance ministers, and leaders from all over the world. They have powerful testimonies of breakthroughs that they want to share with you.
During last year's ceremony, many felt the tangible presence of the Lord as He released fresh anointing and ministry mantles to the graduates. We encourage you to come celebrate the students, hear their testimonies, and experience the glory of God.
Join Today