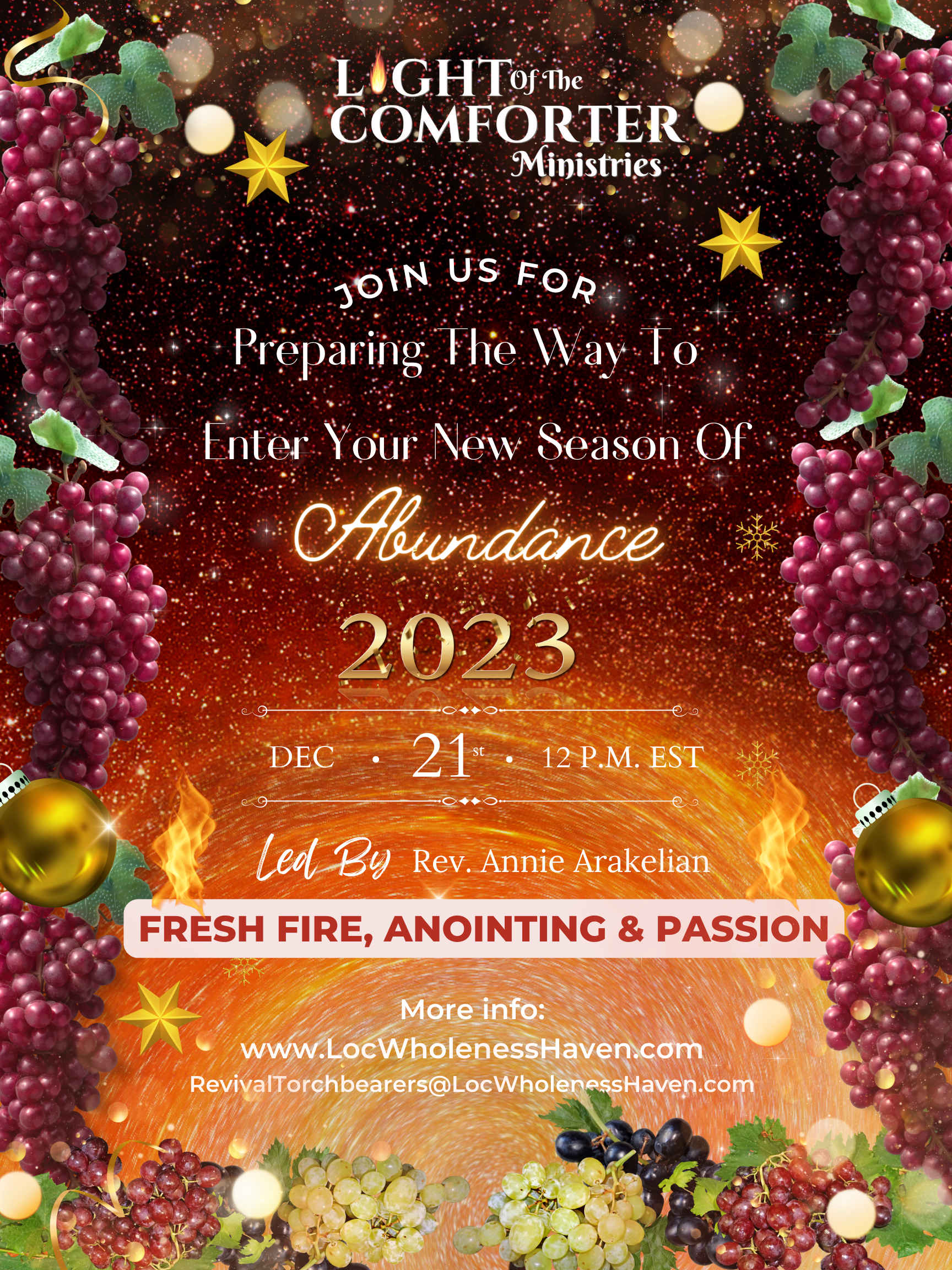 Do you want to start the new year filled with the Lord's fresh fire and passion? Are you interested in receiving the abundance that God has for you in 2023?
Light of the Comforter Ministries welcomes you to a special service on December 21st 2022 at 12pmEST to begin the transition into the new year. There will be worship and prayers for individuals, families, and nations to be anointed with the Holy Spirit's fresh oil. Rev. Annie Arakelian will give a prophetic word from the Lord about His plans for 2023.
Come join us so you can be positioned to walk in your new season! Email RevivalTorchbearers@LightOfTheComforter.org to receive the Zoom room link to join.
Join Today