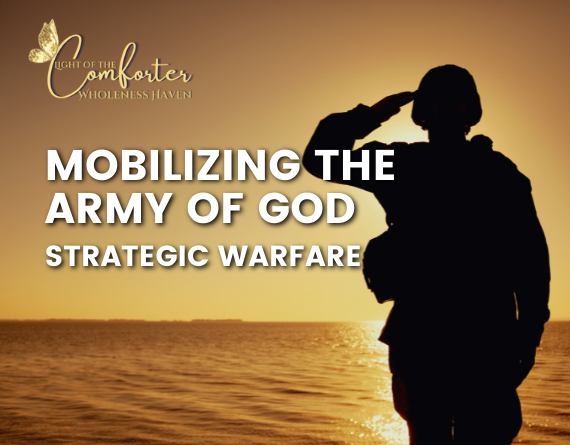 SCHOOL DESCRIPTION
Do you want to be equipped with specific strategies that will win spiritual battles? Have you wanted to understand how angels and demons are involved in spiritual warfare? Do Satan's attacks catch you off-guard or overpower you often?
This course will give the story behind why there is an ongoing battle, and why every child of God must answer the call to fight. Teaching will reveal specific offensive and defensive weapons which can be effective against Satan's tactics.
Lessons will detail how to minister in deliverance and prophetic intercession to effectively reclaim individuals, churches, and regions back for the kingdom of God. The practical exercises, spiritual impartation, and activation of gifts will help you be ready to go to the next level of your assignment as God's warrior.

Course Content: On the bottom half of this page, the course content is listed. 
Structure: The time will be spent teaching and doing group exercises for prophetic activation.
Requirements for Certification: A certification of completion will be awarded the following items are accomplished:
Attending all sessions (3 permitted misses for the whole school)

Participation in any exercises during the session and staying until the end of practice.

Completing the 8 courses of the program

Keeping school policy
Cost: For students who pay the whole cost upfront, the price is $950. For students who need to do a payment plan, two (2) payments of $500 may be made, for a total of $1000.
Dates: Every Saturday, starting January 21, 2023 and ending approximately at the end of May 2023.
Meeting Times: 11amEST-1:30pmEST
Place of meeting: On Zoom
How to sign up:
Complete the online enrollment form by clicking the "Registration link" button below. You will be contacted through email once your response have been reviewed and you've been granted admission.

Once you have been approved for the school, payment method options and instructions will be provided.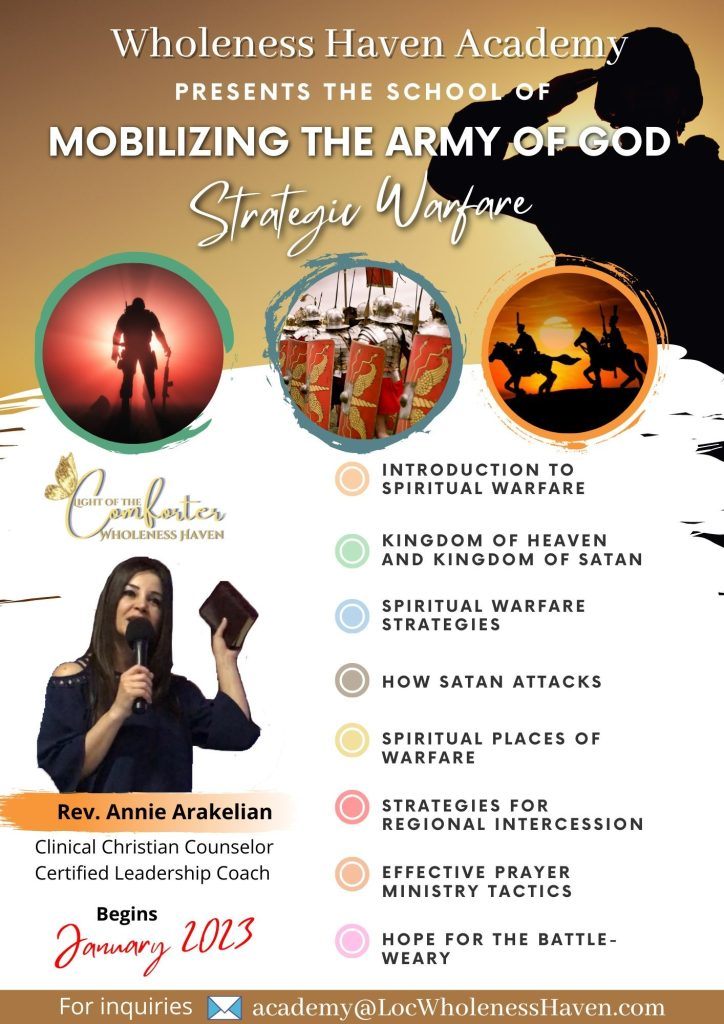 COURSE OUTLINE
Click on each Lesson for details