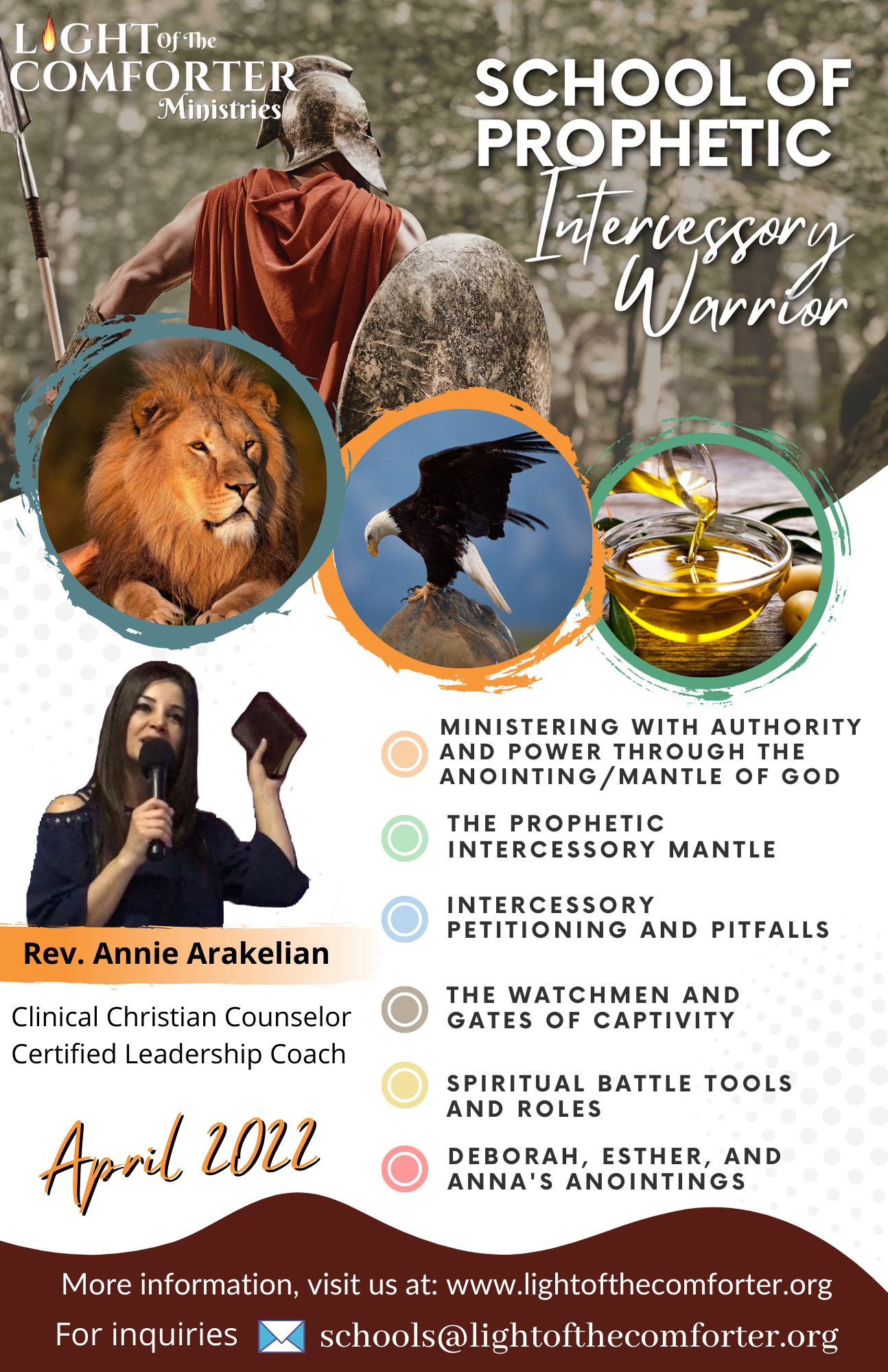 Do you want to understand your role and rank as a warrior in the army of God?
Our new School of the Prophetic Intercessory Warrior is about discovering the different mantles, anointings, and roles God gives for spiritual warfare. After learning from the examples in the Bible of mighty men and women who were used by the Lord in battle, you will be able to identify and be activated in your role.
Your intercession will be brought onto a whole new level as you learn about the tools and weapons that can be used to bring the perfect will of God to Earth. You will see greater breakthroughs as you incorporate the strategies of possessing the regions that can be held captive.
More information can be found in the flyer and website. You don't need to have been in the other 3-in-1 schools to join us for this final school.
First day of class: Monday, April 4th 2022
Meeting times: Mondays, 6:30-8:30pmEST
# of sessions: approximately 5
Email schools@lightofthecomforter.org for more info.
Join Today