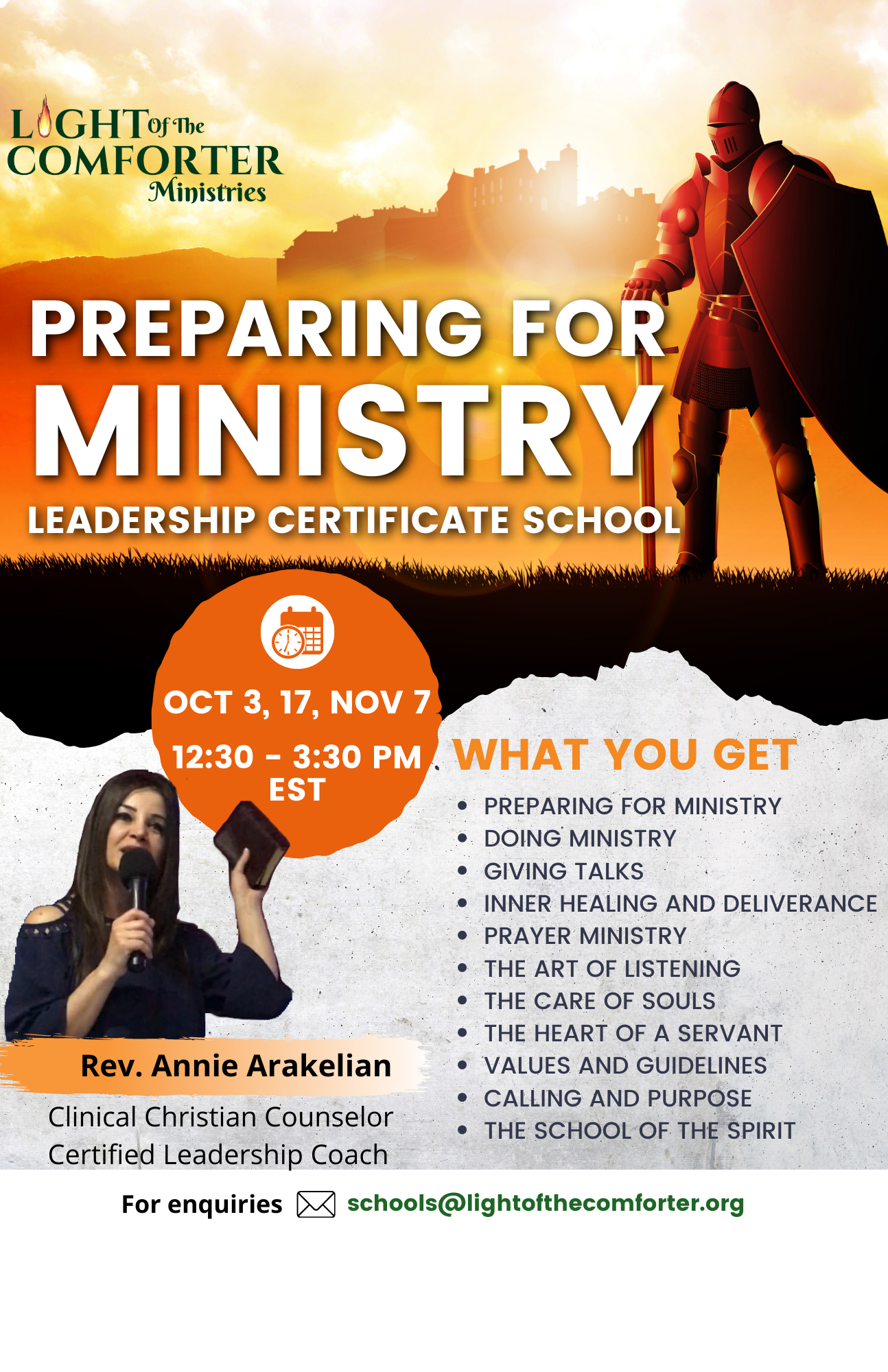 PREPARING FOR MINISTRY (Leadership Course)
This course will equip you with essential tools and skills needed to minister effectively. Though the basics of prayer ministry and care for souls will be discussed, we will go beyond to learn about the calling and purpose of the minister, spiritual gifts/talents, and inner healing and deliverance.
Two-fold purpose of the school:
1) Growing awareness for common errors in ministry and education about solutions.
2) Encouraging confidence during ministry through the strengthening of weak skills.
Dates:
October 3, 12:30-3:30
October 17, 12:30-3:30
November 7, 12:30-3:30
Join Today